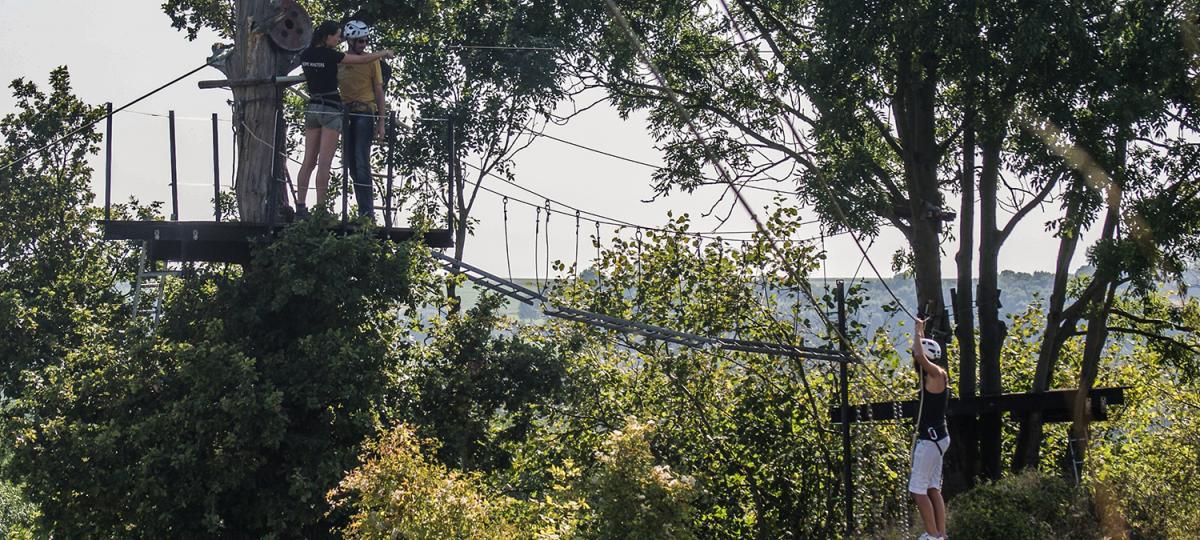 Possible activities include:
Compass Crossing: using only a compass and a specified compass heading, you make your way through a rough terrain.
Climbing: after receiving instructions, and having been fully secured, you use the strength in your arms, legs and brain to conquer this natural wall. You will be rewarded with a beautiful view at the top.
Rope Trail: a challenging rope trail at a height of approximately 6 metres, that you will be able to follow all by yourself after receiving safety instructions.
Running-down: running down 12, 25, 40 or 60 metres of wall, including map exercise, equipment, instructions and support.
Open
By appointment
Prijs

From 15 euros per person per activity (excluding VAT, minimum of 10 persons per group)

From 50 euros per person for a cave mountain biking tour (excluding VAT, minimum of 10 persons per group)

Info

Berty Vrijens
gsm: 0476 94 54 39
Tip: Combine a visit to the caves with one of these challenging team-building activities! A fascinating and varied day!